Please disable APRS and or GPS as this is not supported on Interstate repeaters.
---
If you notice one of the repeaters not working properly please let us know. With the amount of repeaters it is difficult to monitor all. KA3LAO and N3PPH are both good on QRZ.

This is Brandmeister's description of operating etiquette which we also like to follow here (opens in new page).
People question some of the rules, to carry Brandmeister talkgroups we must abide by their rules, here they are scroll down. (opens in new page).
We have posted a couple of codeplugs for Interstate repeaters, check the news and info page.
DMR Do's ---
Please put, and verify your email address on QRZ.com. This will help system administrators contact you if there is a problem.


Disable Talker Alias, or TA when using repeaters.


Turn on the Talk Permit Tone. Wait until the Talk Permit is finished before talking.


When making a call, identify the FULL name of the talkgroup you are on. For instance: W3xxx, W3aaa on Maryland State, not just Statewide, or only the talkgroup number. Many stations monitor multiple talkgroups. By not saying the talkgroup you are on you make life difficult for the station that may want to answer your call.


Regional and State talkgroups are calling channels. Limit your QSOs to 10 minutes. Ragchews are welcomed, and encouraged on Local talkgroups, or acceptable TAC Channels. Here is an article that goes into more detail: DMR Rag Chewing and Hotspot Etiquette
DMR Don'ts –
Do not call CQ. DMR is not HF. Monitoring or listening is sufficient to let stations know you would like to have a QSO.


Most States have a designated TAC Channel for In-State QSOs. Please do not use a distant State's TAC channel. When doing so, that channel is unavailable for the stations within that State.


Talkgroups that set as PTT (part time) on repeaters are for having QSO's. Do not repeatedly kerchunk to just keep the talkgroup active to monitor.


Do not bridge, or connect a talkgroup to another talkgroup, repeater, or network without permission from the talkgroup source.


Do not hold nets on State talkgroups (Statewide nets are permitted), or on TAC channels.


Don't keyup and start speaking, unkey, and then rekey. Some stations believe this prevents doubling. In DMR, it actually causes doubling.
Repeater/Talkgroup Spreadsheet Usage –
There are separate sheets for timeslots 1 and 2. The repeater frequency is listed on the right side of the sheet of timeslot 1. If the repeater does not use color code 1, it will be noted. The repeater frequency is your receive frequency, so add the TX offset for your radio transmit frequency.


A Green block denotes a full time talkgroup. You do not have to kerchunk to use, or monitor the talkgroup.


A Yellow block denotes a part time (PTT) talkgroup. It requires a kerchunk to activate it. The number inside the block specifies how many minutes the talkgroup stays active after you transmit.


A Red block denotes that the talkgroup is not available. A Red block with TS1, or TS2 denotes the talkgroup is available on the other timeslot.


The symbol * next to talkgroup number denotes the talkgroup is connected through to the Brandmeister network. If there is no *, it is a c-Bridge accessible only talkgroup.


---
Site done by N3PPH no cookies, no java no tracking of any kind!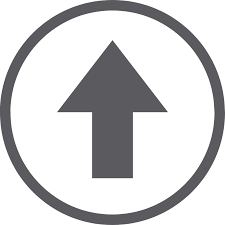 Page Hits 129255
The contents of this Web site and all pages, files and documents contained herein are Copyright © 2021 by DelmarvaDMR.com. Reproduction in any form, in whole or in part, without the express written permission of DelmarvaDMR.com is strictly prohibited.